Celebrating 20+ Years of SW Design and Fabrication
Man of War Studios got its start back in 98' auctioning a scratch built ESB Fett helmet on eBay which sold for $500 MOWS was officially formed in 2002 
Boba Fett Gear n Essentials
Providing SW collectors with accurate, functional, high quality gear to meet your Mandalorian needs
_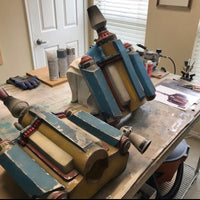 Commissioned Painting
I have over two decades of paint and weathering experience. Contact me about purchasing a Jetpack with movie accurate paint scheme
Sci-fi Wall Art
A commissioned Jetpack makes an amazing wall art sculpture for your home or office. Imagine the discussions with friends and associates around this particular piece
MOWS T-Shirt
Star Wars and dog lovers. The best of both worlds. Episode V -The Bounty Hunters. Inspired by Boba's infamous "As You Wish!"
Original artwork from MOWS
To purchase click on the tool bar menu above. You will be redirected to Red Bubble.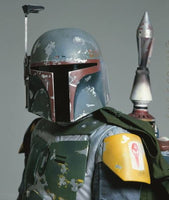 Don't See What You're Looking For?
Your feedback is important. Want to see something made available on the website? Is your item out of stock? Let us know
Contact Us
manofwarstudios@gmail.com
Please use PayPal or Zelle. If your prefer to use your credit card, simply make your purchase using PayPal, then access your credit card inside your paypal account. Thank you for your continued support.
Join our mailing list to receive discount codes and product updates.